The single biggest hurdle a cryptocurrency is seeking to overcome is to penetrate into the real-world markets. Almost any cryptocurrency aims to become a sound form of money that is used for everyday purchases by ordinary folk. This is known as becoming a mainstream currency. This is a very tall order and even the largest cryptocurrency, Bitcoin, has a mammoth journey ahead of it in becoming a currency that is used the world over on a daily basis.
A critical factor here is being widely accepted and trusted. Many cryptocurrencies are completely unknown to the general public, while others are too volatile or unaffordable. The price of Bitcoin alone increased almost 13% overnight, pushing it through the $11,000 ceiling. These elements make the task of being mainstream practically impossible to complete.
However, there are 3 major countries that are trying to push cryptocurrency into the public eye and even implement cryptocurrency as a national currency. We take a look at what they are doing and how it could contribute to the universal acceptance and global adoption.
Japan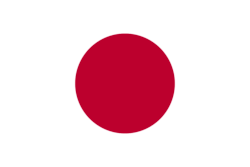 Japan will seem an odd inclusion for both cryptocurrency enthusiasts and the general public. If anything, the Japanese authorities have been highly critical of cryptocurrencies and have implemented tough restrictions and regulations on cryptocurrencies being used and traded in the Japanese market.
Some tokens have been targeted and effectively run out of town while other currencies must adhere to strict rules. The Japanese financial regulator hasn't stopped there. With sweeping tax reforms and a focused effort to monitor and regulate exchanges, it has cracked down on rogue traders and taxed individuals who make profit from cryptocurrency.
In short, Japan has raged a quiet and targeted war against cryptocurrency to clean up the market and create a safer environment for traders to operate in. This is a crucial step cryptocurrency needs to be widely accepted. If it had been left unchecked and open to criminal elements, it would always have stayed as a fringe currency.
Regulation is important in building public trust and ensuring that governments are open to cryptocurrency trading because they know they can tax individuals and control its usage. More financial regulators are following the Japanese lead, meaning that the cryptocurrency market is narrowing, with only respectable coins likely to survive in the long run. The EU, USA and UK have all made changes to cryptocurrency regulation following Japan.
Venezuela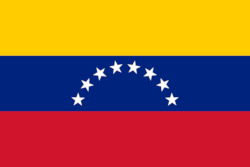 It is no secret that the Venezuelan government is in a crisis at the moment, and, you may be questioning whether or not they count as a major country. They do have one large claim to being considered a major country as they have the largest reserves of oil in the world. This oil wealth has propped up the Venezuelan economy through thick and thin and now it is without doubt on the thin side.
In fact, so dire is the Venezuelan financial situation that their economy is on the brink of complete collapse. This has meant that the government has been looking to new pastures to reinvigorate their economy and turn its fortunes around. This has led to Venezuela being the first major nation to adopt cryptocurrency to support its main currency.
The Venezuelan currency at the moment is the Bolivar. The Bolivar has inflationary rates exceeding 1,000,000% which means that for the currency to function it needs to be replaced with higher denominations consistently. The government of Venezuela has introduced a cryptocurrency called Petro in order to drive overseas investment and help create a more sustainable domestic economy. In other words, Petro is a way of propping up the domestic currency by generating outside investment.
This cryptocurrency is supposedly backed by Venezuelan natural resources like oil, diamonds and gold. The problem is that it is not known whether Petro is a legitimate currency and all current tests suggest it is not acting as a currency. Many are watching Petro closely. If it genuinely transpires to be a legitimate currency that is backed by Venezuelan reserves, then it would completely revolutionize the way cryptocurrency is seen and treated in the open investment markets.
If, as the skeptics suggest, it is nothing but a cheap ploy to prop up the economy, it could damage the prospects of other governments trying to seriously launch their own cryptocurrencies.
If successful, Petro could in theory replace the Bolivar altogether and become the first mainstream cryptocurrency.
Estonia
Last on our list is Estonia. Having navigated the minefield of regulation and looked at the potential for an official state-backed cryptocurrency, we now reach a country that is incredibly tech-friendly. Estonia has always sought to set themselves apart from rival nations by being ahead of them in technological terms.
This has resulted in Estonia adopting blockchain technology across multiple industries including their national health network. They have a fully digital society that is currently going from strength to strength with the residents being given "e-Residency" passes to allow them to integrate with a whole range of government and private services.
Estonia has Bitcoin cash machines (ATMs), and openly encourages the development of new and innovative tech that includes funding for cryptocurrency projects and blockchain start-ups. In short, if you are a cryptocurrency entrepreneur or a technophile then Estonia is the place to be. You will find accessibility to cryptocurrency and blockchain payment services that is pretty much unrivalled anywhere else in the world.
By competing on a technological level, Estonia is ensuring that it is relevant today and could be securing its position as a digital superpower tomorrow.
There are many exciting things happening in the cryptocurrency world and coins like Petro could be truly revolutionary if it turns out to be legitimate. Otherwise, strict regulation and a technology-friendly attitude will result in crypto coins coming in leaps and bounds.