Category: Cards & Payments
Published: Thursday, 29 March 2018 17:58
Written by Best VPNs
Hits: 2495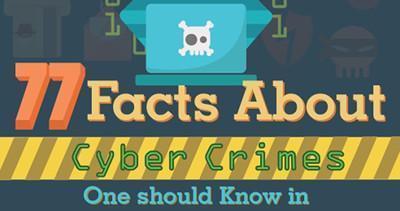 As a society, we cherish our right to privacy, maybe more than anything else. Sharing is great, and we all enjoy it, but there is another side to the story -- an unspoken side of all things personal and secret. Our friends at BestVPNs UK and the team at WebmastersJury have created a "must see" infographic that reveals facts about cybercirme - the stealing of our personal secrets - that every one of us should know.