NEW ZEALAND DOLLAR TALKING POINTS
NZD/USD[1] struggles to hold its ground as market participants digest the fresh developments coming out of the New Zealand economy, and the exchange rate appears to be on track to test the November-low (0.6780) as the bearish momentum appears to be gathering pace.With the Reserve Bank of New Zealand (RBNZ) interest rate decision out of the way, attention now turning to the annual budget statement as Finance Minister Grant Robertson is scheduled to deliver the updates on May 17.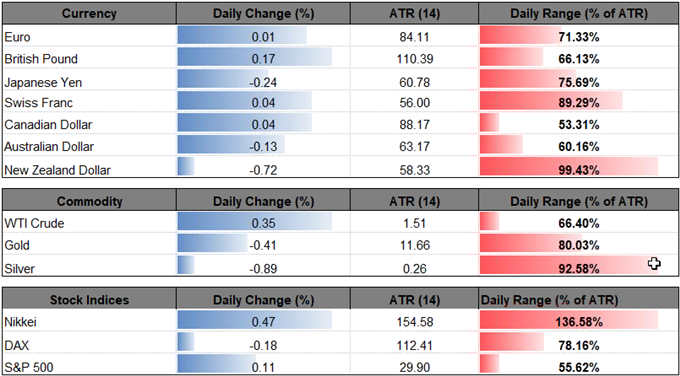 FINANCE MINISTER GRANT ROBERTSON TO DELIVER ANNUAL BUDGET STATEMENT

The administration under Prime Minister Jacinda Ardern is likely to reiterate its plan to further develop the Living Standards Framework (LSF) as officials focus on the promoting the wellbeing and living standard for households. The fiscal strategy is likely to reiterate that the economic outlook remains 'supported by household income growth, continued population growth, low interest rates and a terms of trade at record levels,' along with the Budget Responsibility Rules which are to:
Deliver a sustainable operating surplus across an economic cycle.

Reduce the level of net core Crown debt to 20 per cent of GDP within five years of taking office.

Prioritise investments to address the long-term financial and sustainability challenges facing New Zealand.

Take a prudent approach to ensure expenditure is phased, controlled and directed to maximise its benefits. The Government will maintain its expenditure to within the recent historical range of spending to GDP ratio.

Ensure a progressive taxation system that is fair, balanced and promotes the long-term sustainability and productivity of the economy.
With that said,