FX TALKING POINTS:
USD/JPY[1] Breaks Out Despite Below-Forecast ISM Manufacturing Survey. Federal Open Market Committee (FOMC) Meeting .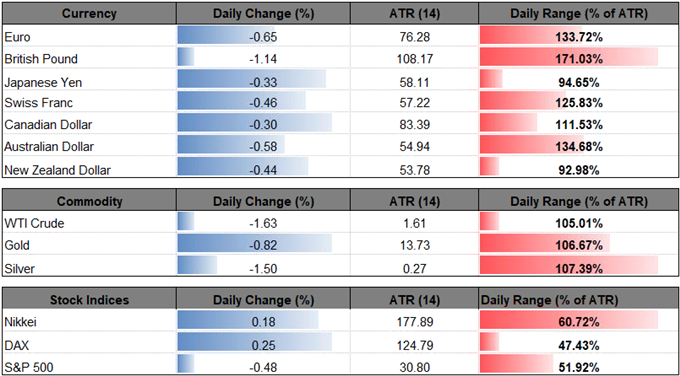 The U.S. dollar[3] gains ground ahead of the Federal Open Market Committee (FOMC) interest rate decision on tap for May 2, with the fresh comments from the central bank like to influence the near-term outlook for the USD[4] as Chairman Jerome Powell and Co. appear to be on course to further normalize monetary policy over the coming months.
USD/JPY BREAKS OUT DESPITE BELOW-FORECAST ISM MANUFACTURING SURVEY

USD/JPY breaks out of a narrow range despite the below-forecast print for the ISM Manufacturing survey, and the pair may stage a larger advance over the coming days should the Federal Reserve endorse four-rate hikes for 2018.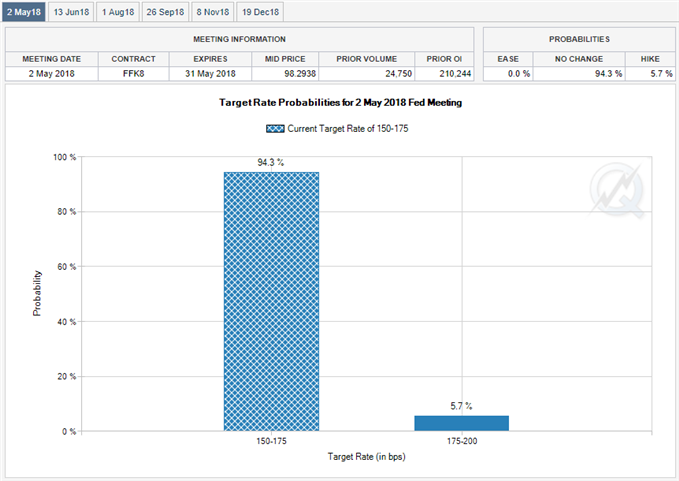 Even though the Federal Open Market Committee (FOMC) is widely expected to retain the current policy in May, Chairman Jerome Powell and Co. may adopt a more hawkish tone as developments coming out of the U.S. economy point to above-target inflation. As a result, the FOMC[5] is likely to reiterate that 'the Committee expects that economic conditions will evolve in a manner that will warrant further gradual increases in the federal funds rate,' and the central bank may increase its effort to prepare households and businesses for higher borrowing-costs as it largely achieves its dual mandate for monetary policy.
In turn, the fresh remarks may trigger a bullish reaction in the greenback if the Fed shows a greater willingness to extend the hiking-cycle, but a more bearish scenario may take shape