Industry Players
The Currency Scene worldwide encompasses a broad range of companies that support the production, distribution and processing of physical, electronic and virtual currency transactions. We have grouped the industry by category and provide reference links to the leaders in their field. If you would like us to add your FREE listing, please click the Contact CurrenScene link above.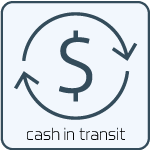 Armored carriers and cash-in-transit (CIT) companies providing secure pickup and delivery of coin, currency and other items of value. Includes companies that process coin and currency and manage cash inventories.
Currency related membership organizations, industry associations and groups. Also, websites that contain news, information and opinions about the currency world.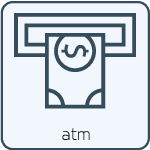 Automated Teller Machine operators from both finanical institution programs and independent deployers. Services delivered by owner operators and outsourced servicers include currency forecasting & ordering, machine monitoring & servicing, and revenue management & reporting.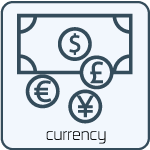 A country's Central Bank promotes the good and welfare of the people by managing the issuance, distribution, audit and detection of fraud associated with a nation's currency. The Central Bank may also set broader fiscal policies that further impact the money supply.
Suppliers for currency related companies providing such consummable supplies as tamper resistant bags, coin processing rolls and boxes, ATM receipt paper, etc.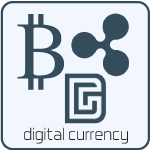 Organizations supporting the mining, distribution and processing of virtual currency. There are more than 100 different forms of virtual currency with Bitcoin the largest based on market capitalization. Other big players include Ripple, Litecoin and Dogecoin.
Manufacturers of equipment used in the Currency industry including check printers, scanners, casino-ticket processing solutions, secure packaging materials, ATM equipment, banknote processing equipment, coin processing equipment and cash recyclers. Also suppliers for both original equipemnt and replacement parts.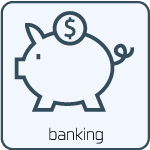 Banks, credit unions and trust companies that focus on investments, loans and deposit transactions. FI's, in addition to branch and retail banking may also engage in treasury operations. currency processing, vault operations, and the bulk distrubition of coin and currency.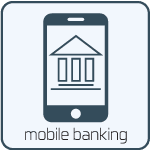 Providers of online banking and/or online payment services delivered through mobile devices. Mobile delivery of bank account transacation processing, web payments, QR Code payments, contactless near-field payments, and peer-to-peer money transfer.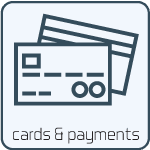 ATM, credit card and debit card transaction processors that interface with retailers and consumers. Also Networks that provide authorization and settlement of electronic funds for credit, ATM or debit card transactions that interface with financial institutions.
Retailers managing treasury operations, front and back office solutions.
Software publishers of cash forecasting, cash management, vault management and logistics software and other solutions for the currency world including consulting, strategic planning and project management.
Popular Internet blog sites covering currency related news, information and opinions.
Conferences, seminars and events on cryptocurrency, digital currency, blockchain and related topics.
Conferences, seminars and events on currency production, distribution, management, security and related topics.